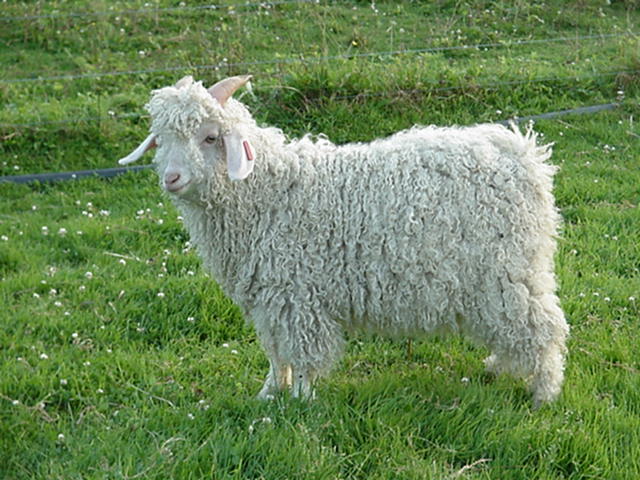 Today's article is so weird and chock full of its own history that I'm just going to transcribe it below since the newsprint, found here, is kind of hard to read. It's a story about a college rivalry, a dead goat, and the riots that broke out because of it.
From the Colorado Transcript on March 20, 1919:
"The University of Colorado has been in furor since last Saturday night, when the famous Mines-Boulder goat disappeared from the Mackey auditorium, and no little stir has been caused in Golden among Mines students because the Boulder bunch accuses the Miners of having stolen the famous angora.
The goat was spirited away sometime during the Mines-Boulder basketball game, and for that reason the Boulderites claim that the Miners were the purloiners. The Miners, in turn, swear that they know nothing about the goat.
The war over this goat became so hot that two years ago it was voted that the winner of the annual football game between the two schools should keep it, and that it should go to the winner each year. The U. of C. boys claim that if the Miners swiped the goat last Friday night they violated that agreement. The Miners deny taking the trophy, but on the other hand they allege that if a Miner did get away with it, they did not violate any agreement, as Boulder refused to play the strong Miners football team last fall, thus cheating the Miners out of a chance to get the goat back on the field of battle.
This famous animal was captured by the Miners at the football game in Boulder in 1913. It has been dressed up in Mines colors by university men, and paraded up and down the field. The Miners made way with him, brought him to Golden, and later had him killed and taxidermized. Then he was given a place of honor in the trophy room.
Later, in the same year, six University of Colorado upperclassmen undertook to kidnap the goat, but instead of accomplishing the feat were caught by the Miners, their hair was shaved from their heads and the words "Mines" written with red paint across their foreheads. In 1914 unsuccessful attempts were made to get the goat. In November, 1916, six university students invaded the Mines' goattery while the shepherds slept and carried the famed animal to Boulder.
Soon afterwards a party of Mines students went to Boulder, broke into the Harbeck residence on Euclid avenue where Clark Pyle, a university student, was in charge, treated Pyle roughly, and went home without the goat. A night or two later a crowd of university students went to Golden and spread red paint generously on the Minos campus walks and buildings. Such signs as "To Hell With the Miners!" and "Who Has the Miners Goat?" appeared in
abundance.
Feeling between students of the two schools became so hostile that it was thought for a while that the Mines-Colorado 1916 football game would have to be called off. The Miners threatened to reach Boulder in a special train to "clean up" university students. Mass meetings were held at both schools in which Webster's dictionary was exhausted of its supply of virulent adjectives. Faculties of both schools stepped into the breach. Ed McBride, then president of the Associated Students of the University of Colorado, came to Golden with several fellow students and in a peaceful, ladylike manner removed the paint that bore the Boulder label. Matters then quieted down. The whereabouts of the goat became a deep secret. The war kept it from notoriety in 1917 and 1918."
**End of article**
A few other bits to the story:
Despite claims that the goat had been located, it was never found, but theories abound including that it was burned at the stake to quell the student unrest.
According to a 1916 issue of the School of Mines Magazine, the goat was first paraded around by CU in 1912 as a taunt to Mines with the slogan, "The Engineers have got your goat, Mines."
CU Dean, F. B. R. Hellems, once said that this goat was the most "diabolically intelligent animal he had ever heard of because of its ability to disappear at such opportune times."